Is loose, sagging skin on your face making you look aged and impacting your confidence?
At the Cosmetic and Bariatric Surgery Center, respected plastic surgeons can perform facial plastic surgery to renew your appearance.
What can a facelift at our state-of-the-art facility in Tijuana, Mexico, do for you?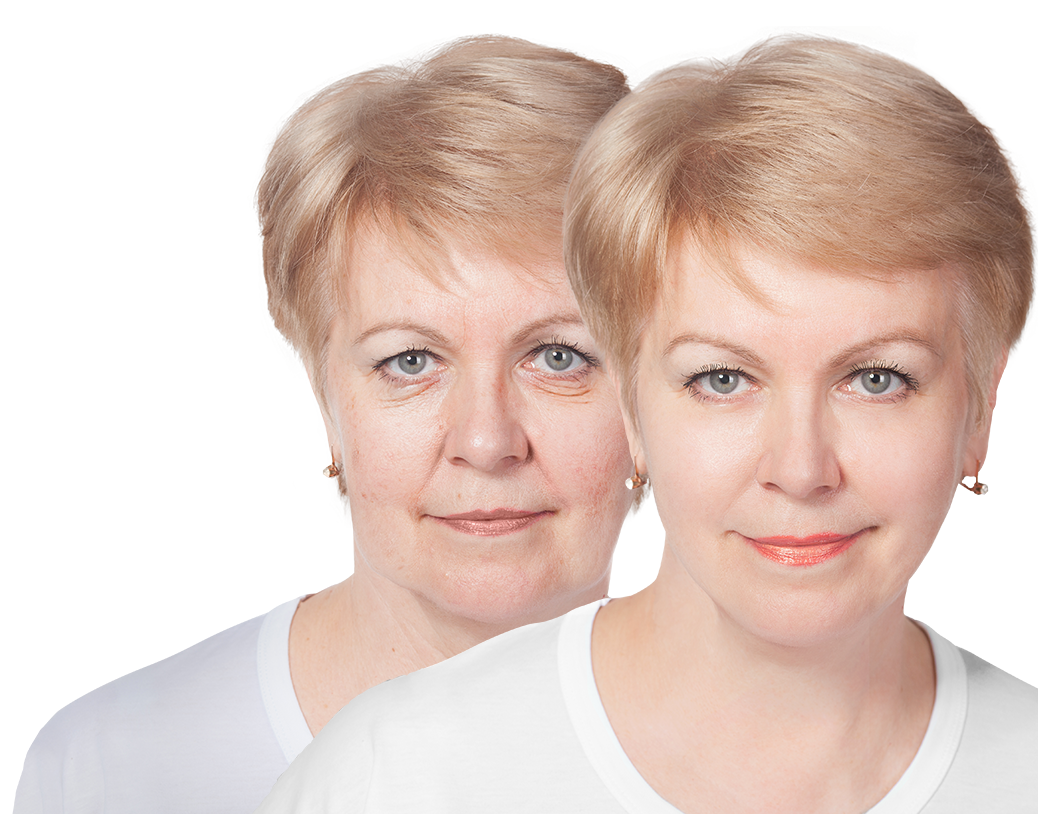 The Benefits of a Facelift
Eliminate Jowls and Saggy Skin
This procedure can tighten your facial muscles and remove excess skin, so you can say goodbye to unappealing jowls and wrinkles.
Look Years Younger
By improving the contours of your face and refining your jawline, cheekbones, and more, a facelift can take years off of your appearance.
Renew Your Confidence
After your surgery, you can expect to finally look as youthful on the outside as you feel on the inside. This can allow you to take on your personal and professional life with increased confidence.
Affordable Facelifts in Tijuana, Mexico
Cosmetic surgery in the United States can be unbearably expensive. In Mexico, however, the cost of medical care is much lower, so American patients can receive the same level of care as they would back home for a fraction of the cost.
The Cosmetic and Bariatric Surgery Center in Tijuana, Mexico, is a state-of-the-art surgical facility located mere minutes south of San Diego, CA. Our hospital meets all of the same standards as hospitals in the United States and is utilized by some of North America's most experienced plastic surgeons, including Dr. Manuel Gutierrez.
If you want to refine your appearance with a facelift but are concerned about the cost of plastic surgery in your home country, we invite you to consider medical tourism. Contact us today for more information or to set up a consultation.
5-Star Reviews
Patients Love the Work of Dr. Manuel Gutierrez
It's almost been a year since i went in for surgery. Got a chin implant, ear lobe reduction and buccal fat pad removal. My scars are nearly invisible at this point and I'm very satisfied with my results! Staff is very friendly and helpful and made me feel at home. Can't wait to go back for more procedures this year :D

View On Google
I love this place! Excellent results both staff and Dr. Manuel are very professional and kind. I knew I was at the right place as soon as I spoke to the Dr. They answer all your questions and take excellent pre-op and post-op care of patients.

View On Google
How Does a Facelift Work?
A Treatment Timeline